A brief history of LilyPad development with educator feedback.
Tips for educators using sewable electronics in their learning spaces.
Step-by-step instructions on creating oversized teaching props to assist in paper circuit activities.
Insta-Hue LED Party Heels
Bluetooth-controlled color changing heels. Published in Make Magazine issue 63.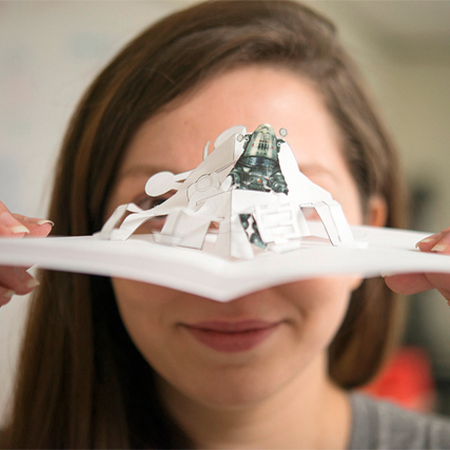 The Great Big Guide to Paper Circuits
Let's take a look at different materials we can use to combine paper crafting and electronics.
Planning A Wearables ProjeCt
Tips and tricks for brainstorming and creating a wearables project.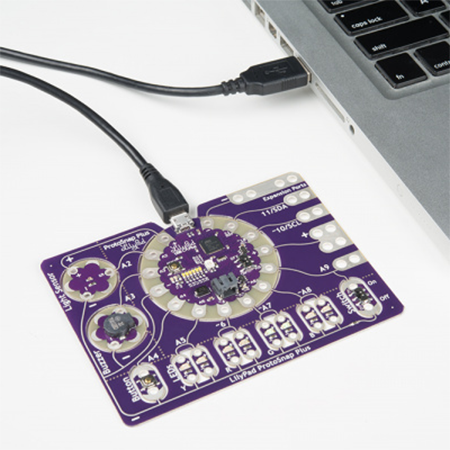 PRotosnap Plus activity guide
Learn how to program in Arduino with the LilyPad ProtoSnap Plus. This guide includes 10 example activities that use the pre-wired LilyPad boards on the LilyPad ProtoSnap Plus.
Product Videos
Angela wrote the scripts, created the showcase projects/implementations, and collaborated with SparkFun videographer Cassy Grace to film these product showcases. View a full list of product videos Angela has hosted on youtube.
Creative Direction
Angela directed these video showcases that accompanied her project documentation and blog posts.
Interviews and Live Videos
Angela talks maker education, projects, and electronics in the field and the classroom.
Angela featured in Colorado State Library's Super Happy Maker Fun Hour live at the 2016 Public Library Association Conference in Denver, CO.